Locally owned and operated with a passion for clean energy for the Northern Rivers. We welcome the opportunity to analyse customers' bills and identify areas for cost and energy saving. We are committed to providing the highest quality equipment and engineered designs, installation and maintenance of your solar energy system. You'll benefit from our combined 30 years of solar, electrical and customer service experience. Designing and installing on-grid, battery and off-grid solar systems since 2002. Do you also need meter board upgrades and all general electrical? We've got that covered too.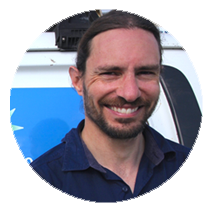 Tim Hodgson
Business Owner & Project Manager. Tim is a second-generation electrician with 15 years experience in the electrical and solar industries. Tim is licensed by Essential Energy as a Level II Category 1 & 4 Electrician. He is certified as a Clean Energy Council Accredited Installer for Solar PV, a Tesla Powerwall Certified Installer and licensed with the Australian Refrigeration Council (ARC) to install split system air conditioners. Tim is driven by a vision to decarbonise and decentrantilse the energy system and commits himself to helping the uptake of quality solar for business, home and community.
Alice Moffett
Sustainability Specialist & Business Manager. Alice specialises in sustainability advice for homes, businesses and organisations and making sure your solar or electrical project is professionally managed from start, to finish, to after-sales care and support. Alice has a Diploma in Sustainability and a unique knowledge of our region's needs from 13 years of experience working with communities in the Northern Rivers in sustainable living and renewables. Leading positive change, Alice manages our growing team and weaves sustainability and community into all our business practices.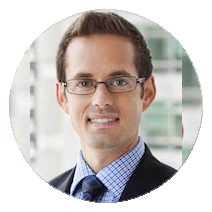 Jimi Gatland
Sales & Customer Support. Jimi brings 15 years of sales and customer service experience to the team. Most recently, he helped establish community-owned energy retailer Enova Energy and went on to head up it's call centre. Jimi sees great customer service as the cornerstone of any great business and prides himself on achieving great results for his customers. Jimi boasts a rare skill set, combining extensive knowledge of both the energy retailing industry and solar PV. His advice has saved his customers thousands in energy bills and significantly reduced their greenhouse gas emissions.  
Jason Miles
Jason's family have lived in the Byron Shire for 5 generations and his experience as an electrician spans 27 years. Tim and Jason met in 2011 when they first worked together installing solar across the Northern Rivers. Jason's management of solar installations from a smooth start to a professional finish, makes him a fantastic Supervisor. He's known to play Spanish guitar like a sweet summer night and is a champion at home brewed beer – he even took out first prize at the 2017 Lismore Show. Cheers Jason!
Adam Goode
An experienced Clean Energy Council certified electrician, Adam imbues his reliable confidence and professionalism with his warm and welcoming personality. Supervising our solar install team and meeting and greeting clients – be sure to say G'day to Adam when the team arrives. When he's not working, Adam enjoys cruising in the surf on his 9ft longboard, or whatever surf craft best suits the sea that day.
Jimmy Maher
Our fastidious apprentice, Jimmy has an eye for detail that will see him sailing through his apprenticeship well into a crafty career as one of the best electricians in the Northern Rivers. We are very happy to have Jimmy on board, and he makes up a strong contingent of our solar install team. Jimmy plays banjo & guitar in Sofiella & the Handsome Husbands with his partner Sophie at a range of local venues.
Kai Scanlon 
A born-and-raised local, Kai is the youngest member of the solar install team, bringing a shining energy as bright as the sun to every solar system. Kai is our star solar installer, having installed a range of Light Touch solar systems throughout the Northern Rivers with our team. Another keen surfer, Kai is stoked that Byron is his local, and we are stoked that Kai is part of our team.
Welcome Chris
Customer Support Specialist
A long time friend of Tim & Alice, Chris joins the team as our Customer Support Specialist. We welcome Chris and her passion for clean energy homes and lifestyle and a commitment to care of the customer support process. Chris provides a contact point for your questions and enquires, and helps to take you along the solar and electrical journey from enquiry, to design and quote, site visit and inspection, installation and customer care.
Community Owned Renewable Energy
Power for the people
Springing up around Australia, Community Owned Renewable Energy (CORE) projects enable whole communities to contribute to the growth of clean, renewable energy. We support local CORE projects. Tim is a founding member of CORE Mullumbimby (COREM) whom have a vision for Mullumbimby to be 100% renewable by creating solar projects which local people can be a part of.
We are proud to have invested in the start-up of locally-owned electricity retailer Enova Energy and we are honoured to be their 5th customer. We recommend Enova as your first choice as an electricity retailer. It is now easy to choose a true Northern Rivers born-and-raised electricity retailer who invests back in the local community while supporting community renewable energy projects.

It's important that all solar designers, installers and sales teams hold a nominated electrical licence and accreditation with the Clean Energy Council (CEC). The CEC is the peak body for the clean energy industry in Australia. They play an important role in ensuring the quality, safety and reliability of the solar PV industry.
As an approved re-seller for the Tesla Powerwall, 360Energy demand high-quality local installations. Light Touch Solar & Electrical is the only approved dealer and installer for 360Energy in the Northern Rivers, giving you access to the highest quality solar storage equipment such as the Tesla Powerwall, LG Chem and SMA Storage.