Convenient EV charging at home or work 
Tesla's Generation 3 Wall Connector is an efficient and convenient charging solution that lets you plug your vehicle in overnight and start your day fully charged. It is compatible with most electric vehicles – including both Tesla and non-Tesla vehicles – and is approved for indoor and outdoor installation. Energize your savings
Charging at home enables you to take advantage of free solar electricity generated during the day and off-peak pricing at night and on weekends. Make a one-time investment in a Wall Connector to lock in energy savings for years to come.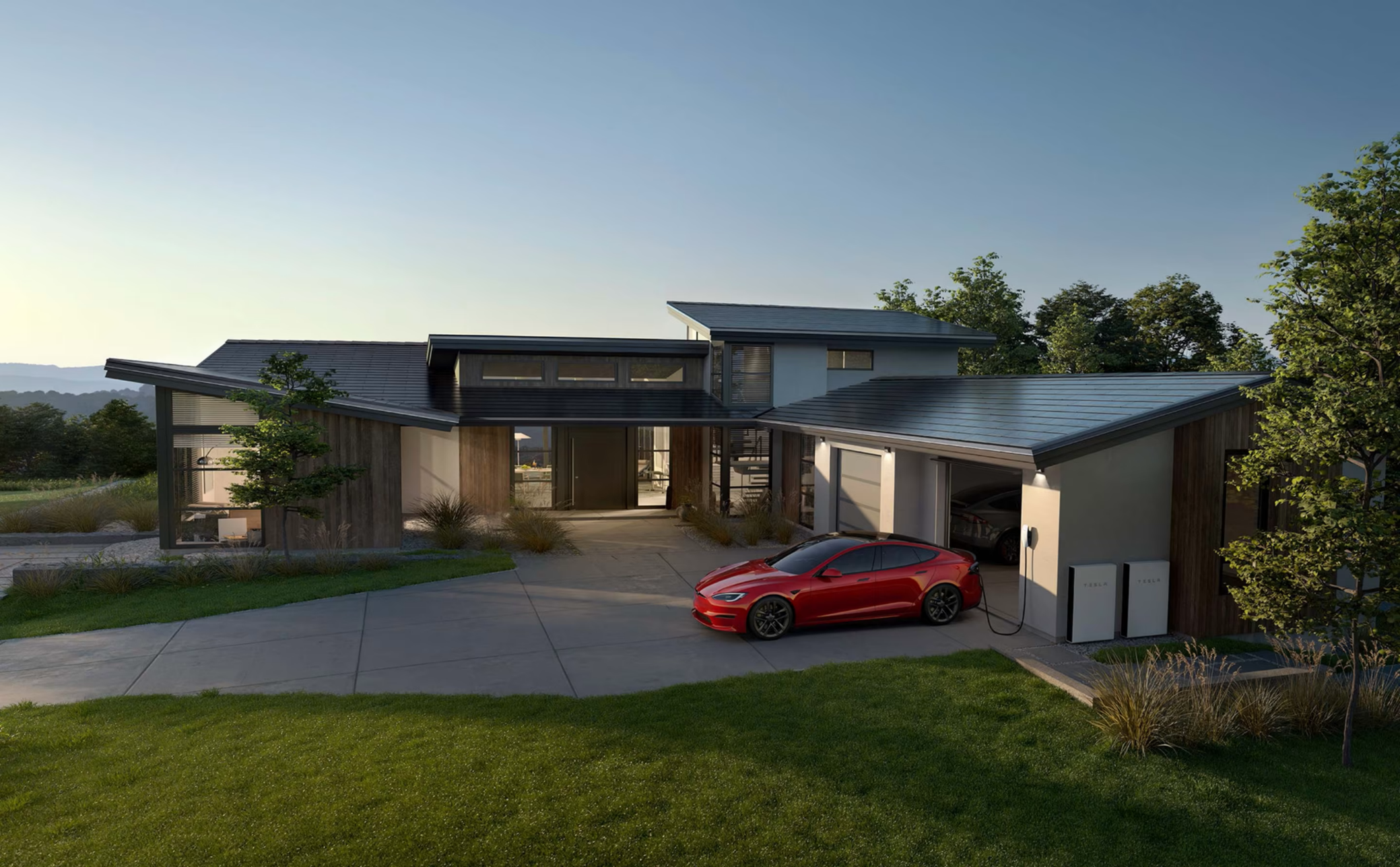 Wall Connector is compatible with both single and three-phase power and can adapt to most electrical systems, with customizable power levels on a range of circuit breakers. This versatility allows installation in most homes and workplaces. It is also brand agnostic, being compatible with most electric vehicle models on the market today.
Wall Connector's lightweight design and IP 55-rated enclosure make it suitable for indoor and outdoor mounting. It's 7.3m long charging cable means it is never out of reach and its auto-sensing handle automatically opens the charge port (for Tesla vehicles only). It can also be customised with a range of other Tesla products, including colour-matched glass faceplates and free-standing aluminium pedestals.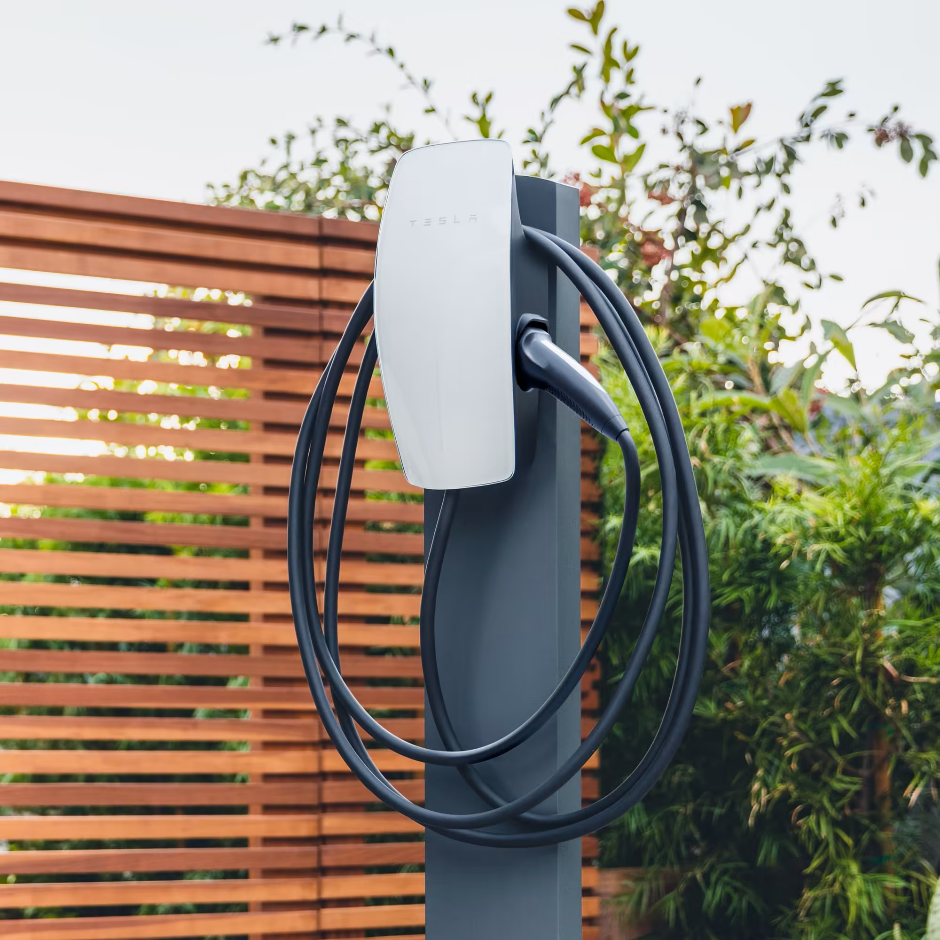 Wall Connector's Wi-Fi connectivity enables you to control and manage charging via the Tesla app, even for non-Tesla electric vehicles. You can also power share, set access controls and get remote diagnostics in case something goes wrong. Over-the-air firmware updates are automatically sent to all Wall Connectors to continuously improve the user experience and introduce new features.
Power sharing is ideal for properties that need to charge more than one electric vehicle at a time, but may not have enough power for multiple electrical circuits. This functionality allows up to six Wall Connectors to share power from a single circuit while still allowing your vehicles to receive sufficient charge.
Commercial real estate owners and developers can join Tesla's growing network of Charging Partners by offering on-site EV charging. Install Wall Connectors as a public or private amenity to benefit from pay-per-use functionality and 24/7 remote monitoring while attracting new and repeat customers with EV charging.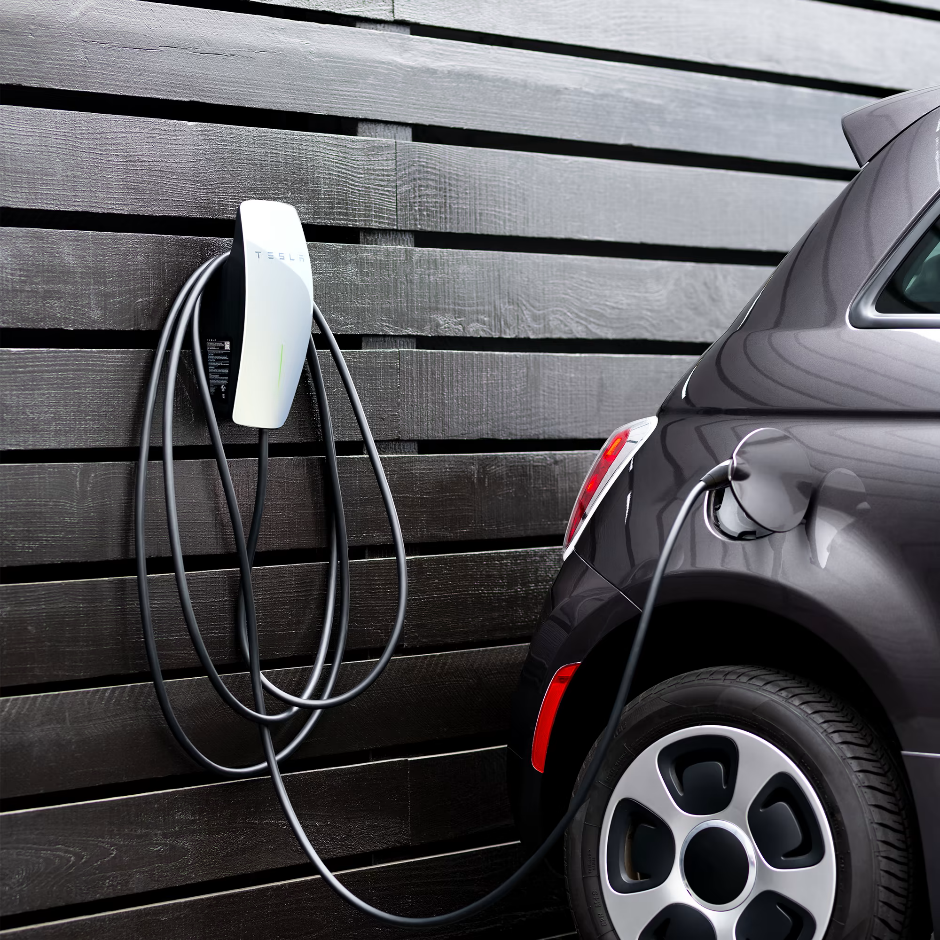 Compatibility. Versatility. Connectivity.
Call and speak with one of our Energy Consultants about how a Tesla Wall Connector can benefit your home or business.
Contact Us