Turn your excess solar energy into hot water with CATCH Power 
When most of us think of home energy storage, we think of lithium batteries, like Tesla's Powerwall 2. This is a form of chemical energy storage, but there are many other options available including one that is common to all homes – heat. CATCH Power diverts your surplus solar energy to heat your hot water, storing that energy in an immediately usable form (heat) for when it is required.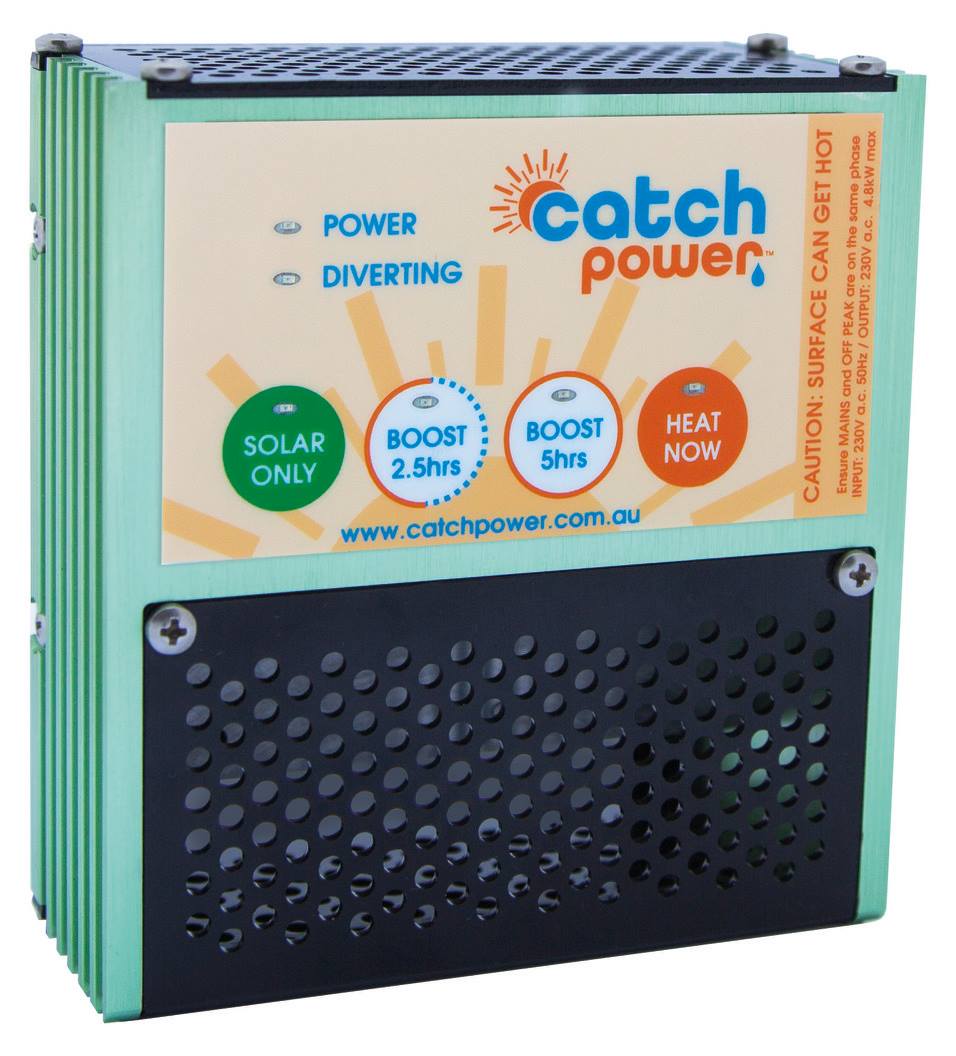 Smart
No internet connection required. Onboard firmware learns how best to manage solar and hot water.

Compatible
Compatible with all new and existing solar installations.

Local
Designed, engineered and manufactured in New South Wales.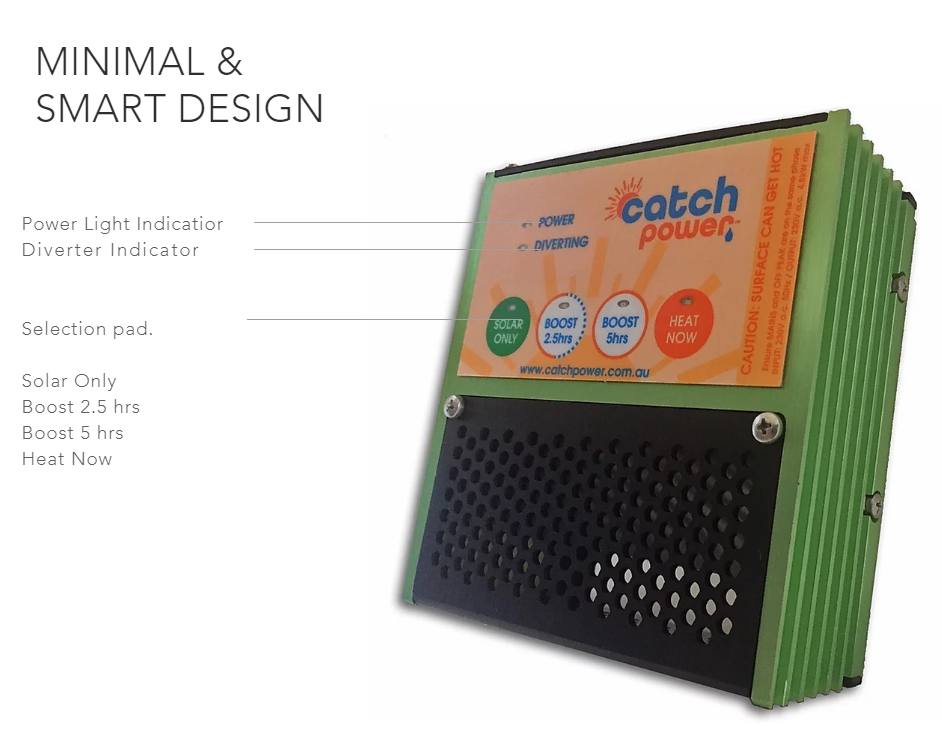 How it works
CATCH Power is a small device that sits inside your meter box. It detects whenever there is surplus solar energy which would otherwise be exported to the grid and diverts it to your electric hot water heater.
CATCH Power offers a cost-effective alternative to traditional solar hot water collectors. It also offers far greater flexibility, with solar energy able to be utilised by any household load – from appliances to electric vehicles and, of course, hot water.
The single highest load within most Australian homes is electrical hot water heating.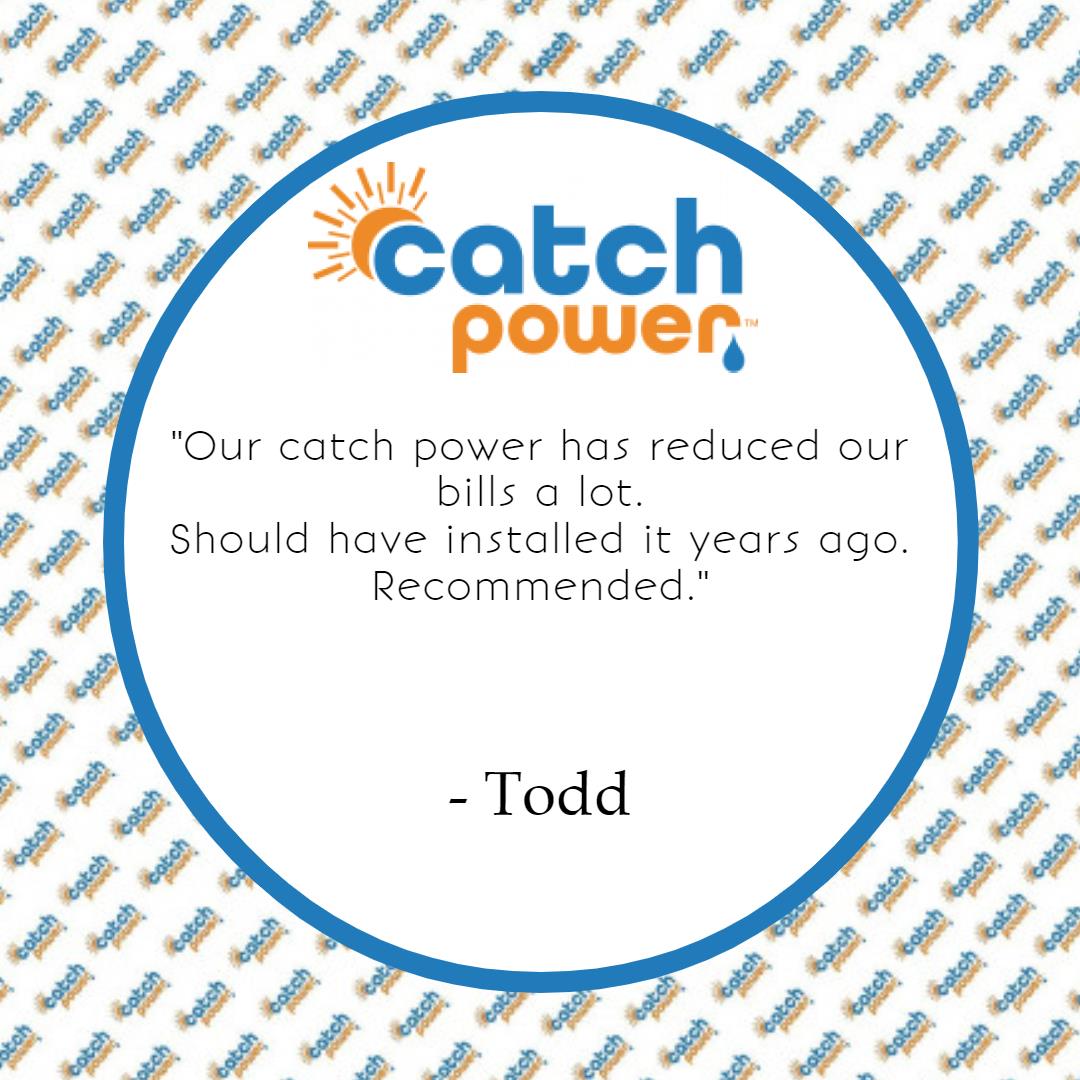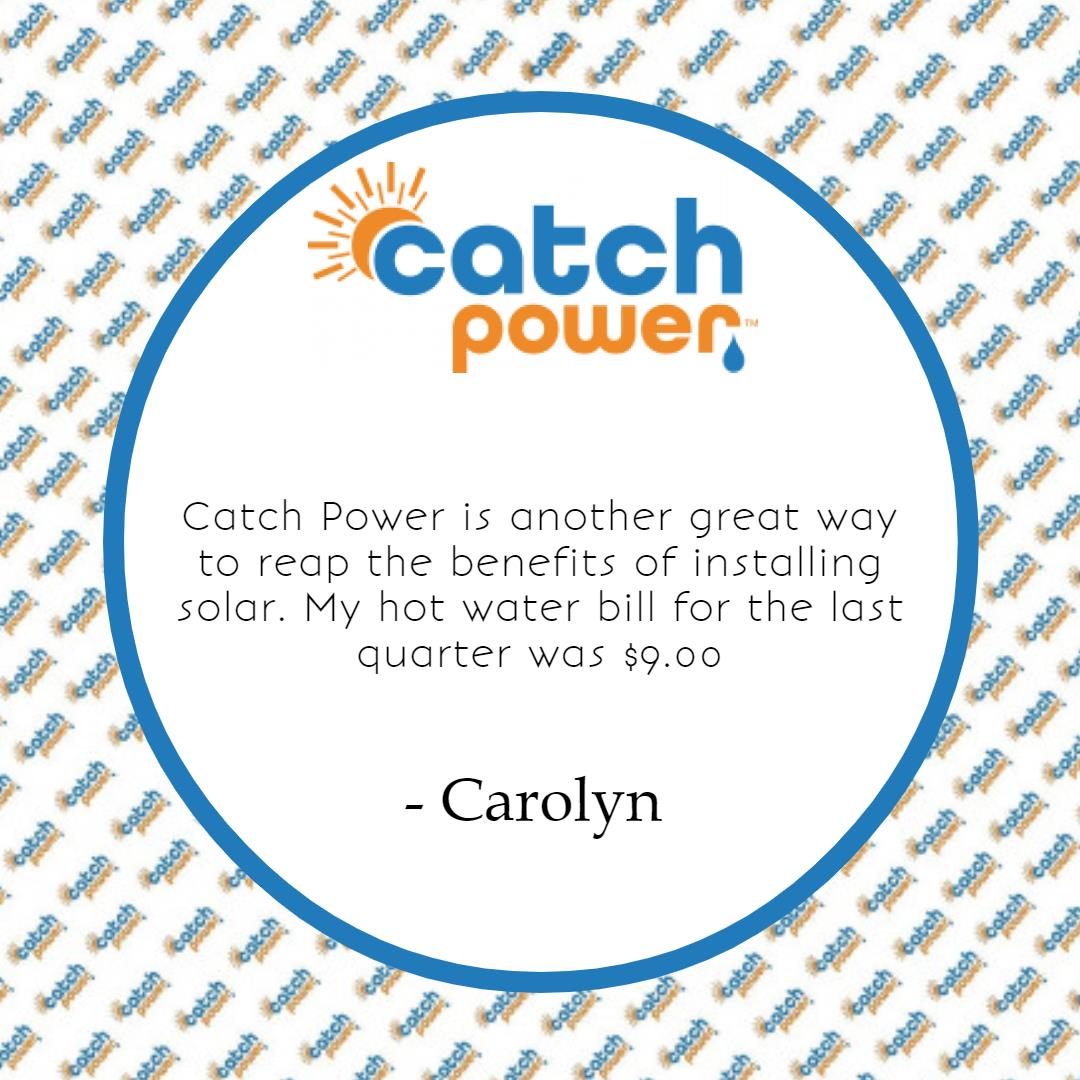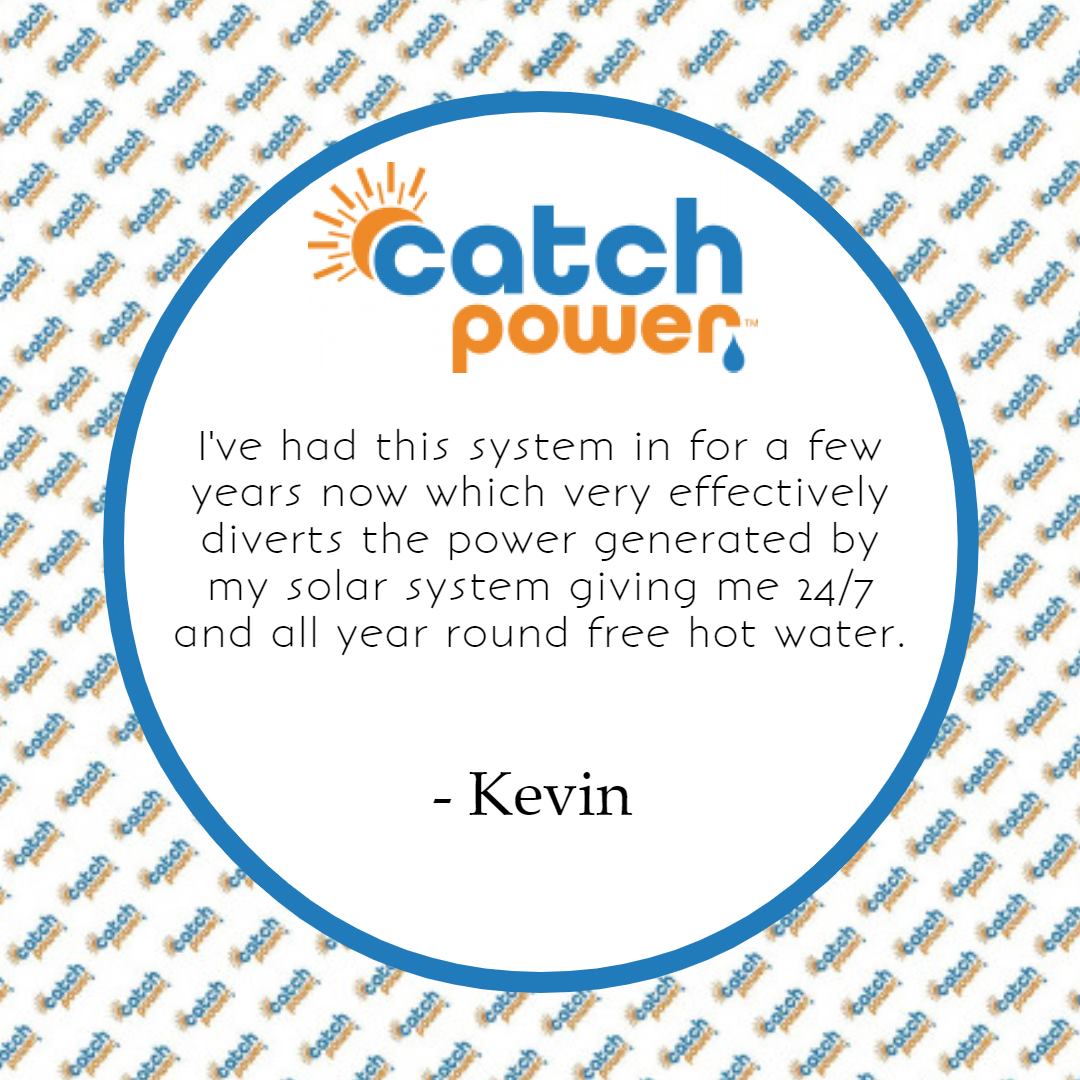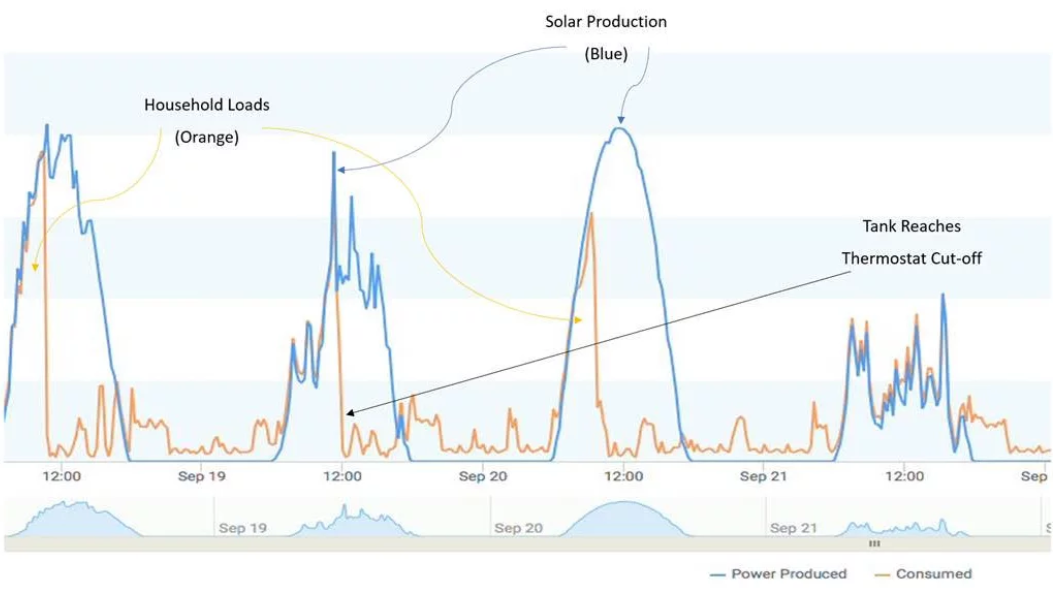 See it in action
Below is an example of what CATCH Power looks like when viewed through Enphase's Enlighten monitoring platform. The diversion of surplus solar energy can easily be seen by the way the total load follows solar production. When the thermostat level is reached, the load of the house drops suddenly. These are all signs of CATCH Power working to maximise self-consumption of solar energy within the home.
Can I install a CATCH Power with my new Light Touch solar system?
Yes. When we calculate the most appropriate size system for you, we will make sure there is sufficient surplus solar energy to ensure a reliable amount of hot water.
Can I install a CATCH Power with my existing solar system?
Yes. You may already have enough surplus solar energy to heat your hot water. In cases where more is required, we will assess your energy use and advise the additional capacity required.
Do I still need to use my controlled load meter?
Some customers choose to remove their control load meter in order to save on the supply charges associated with them (circa $50 per year). Instead, CATCH Power offers a manual boost option in the event that additional heating is required.
If you are on a Time of Use (TOU) tariff, you may choose to set the CATCH Power to boost from the grid during off-peak times (10:00pm to 7:00am weekdays and all day Saturday and Sunday).
How can I find out if the a CATCH Power is right for me?
Email a copy of your most recent electricity bill to info@lightouchelectrical.com.au and one of our Energy Consultants will assess your requirements and be in touch.